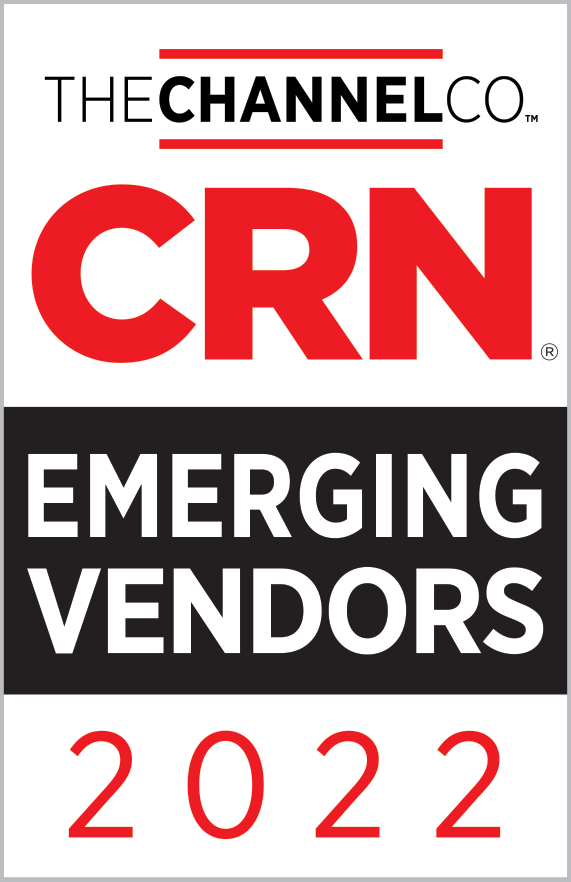 Dallas, TX, July 18, 2022 — SolCyber, announced today that CRN®, a brand of The Channel Company, has named SolCyber to its 2022 Emerging Vendors list in the Security category. This annual list, published during CRN's Emerging Vendors Week, July 18 – 22, recognizes the fast-rising technology vendors that have exhibited a commitment to driving positive change and continuous growth in the IT channel by delivering innovative, cutting-edge solutions.
The technology vendors featured on CRN's 2022 Emerging Vendors—all six years old or younger—are bringing a fresh approach to solving the IT challenges facing customers today, enabling their partners to deliver unique solutions that will ensure the IT channel's continued success.
SolCyber was chosen due to their ingenuity and vision in bringing cyber security as a subscription service for small to mid-sized businesses. By operationalizing the curation and integration of leading technologies and on top of robust security operations, SolCyber has made it both easy and affordable for businesses to switch on Fortune 500 level protection in days.
The companies featured on this year's Emerging Vendors list were selected across nine different categories: Artificial Intelligence/Machine Learning Tools, Application Development/DevOps, Big Data, Security, Networking & Unified Communications, Data Center & Systems, Storage, Cloud and Edge Computing/Internet of Things.
"As part of our 2022 Emerging Vendors list, CRN recognizes technology vendors that are transforming the IT channel by providing revolutionary and innovative products that help customers manage ever-evolving IT demands," said Blaine Raddon, CEO of The Channel Company. "As a trusted industry resource, CRN's Emerging Vendors list gives solution providers insight into the latest groundbreaking IT channel technologies.
"It's been a year since SolCyber came out of stealth, so to receive this acknowledgement from CRN is wildly exciting," said Scott McCrady, CEO of SolCyber. "The positive feedback we've received from the market has been overwhelming, and it provides validation that so many businesses need a far less complex and resource intensive way to ensure their organization is protected. We like to think that what Netflix did for video streaming; SolCyber is doing for cybersecurity. We deliver cyber resiliency as an outcome and keep all the complexity of vendor selection, technology roll out and security operations away from the customer so they can focus on their business growth."
The CRN 2022 Emerging Vendors list will be featured in the August 2022 issue of CRN Magazine and online at www.CRN.com/EmergingVendors.
About SolCyber
SolCyber, a Forgepoint company, is the first modern MSSP to deliver a curated stack of enterprise strength security tools and services that are streamlined, accessible and affordable for any organization. SolCyber is disrupting the status quo, by providing a new standard of managed security services that work to reduce cyber risk, wastage and complexity. We believe in a secure environment for all. For more information about SolCyber, visit solcyber.com or follow us at @SolCyberMss or on LinkedIn.
About The Channel Company
The Channel Company enables breakthrough IT channel performance with our dominant media, engaging events, expert consulting and education, and innovative marketing services and platforms. As the channel catalyst, we connect and empower technology suppliers, solution providers and end users. Backed by nearly 40 years of unequalled channel experience, we draw from our deep knowledge to envision innovative new solutions for ever-evolving challenges in the technology marketplace. www.thechannelcompany.com
© 2022 The Channel Company, LLC. CRN is a registered trademark of The Channel Company, LLC. All rights reserved.
PR Contacts:
Jennifer Hogan
Hwei Oh