The importance of a curated stack, as told by a novice cyclist
Around the start of Summer 2020 I began thinking: I really need to get outside more. This probably sounds familiar to anyone who was trying to make the best of a bad situation in 2020. I was already acclimated to a work-from-home situation, but my home office was feeling stuffy and I was tossing around the idea of getting a used bike. There was a large residential area to explore without any risk of close contact with other people, not to mention a backlog of podcasts and audiobooks that had ballooned considerably in the early months of the pandemic.
Fast forward a couple of years and I now bike to the gym three times a week (please hold your applause) and enjoy making excursions to the nearby grocery stores and wherever else my legs will take me. This would have been inconceivable to me a few years ago.
Getting to that level of comfort and confidence was, for me, a difficult learning curve. For months it seemed like every time I rode my bike, something would go wrong. A flat tire or broken chain seemed inevitable. I knew I needed to make some changes; surely not everyone has these problems so frequently - what was I missing?
Despite having an assortment of tools, I didn't know how to properly use most of them. They were a mystery to me - a collection of "essential items" thrown together into a small kit I purchased with the bike. Tire patches, rubber cement, chain link separator, plastic tools to assist with removing tires from the rim… they all seemed logical to carry around, but were they any good, and did they work well together?
In short, no. They were very low quality tools, they did not work well together, and I don't believe much thought went into combining them into a kit. This would leave me vulnerable when disaster struck and I was figuring out how to recover. Especially given the increased risk of riding near a construction zone and through some busy intersections. Even when I got my first flat tire and managed to patch it up, I was still stuck on the side of the road with no way to inflate the tire back up. How had I overlooked this? I bought a roadside repair kit, after all! I thought I was protected.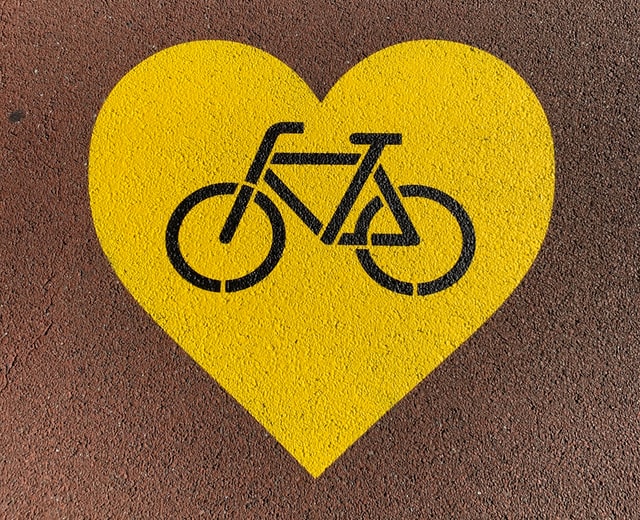 Negotiating the cyber threat landscape is like riding a bike
The cyber threat landscape has evolved and scaled up to match the rapid innovation of today's businesses. There are more attack vectors than ever before, the bad guys are more clever than ever before, and just like when you're far away from home on a bicycle - you've got to be ready for anything.
The human element
As I leave my house every day I have a note by my door that reads "Helmet, water, sunscreen." Forgetting one of these things would leave me vulnerable out there, so forming good habits is crucial. There are plenty of things that can go wrong - both on the road and in the digital workspace. Human error is something we should always account for and combat proactively.
If a coworker lets their guard down and falls prey to a phishing attempt, they might accidentally be holding the door open for the bad guys to get into your organization and cause harm. Do you have a monitoring system in place to keep track of phishing attempts, and to test your team with simulations?
Always the most common attack vector, the human risk must be considered at all times. Regular phishing exercises and small doses of policy awareness training can keep employees and contractors alert and committed to strong cybersecurity posture. SolCyber manages these campaigns for you and helps your people form good security habits.
The rubber that meets the road
Something I learned after multiple roadside flat tires is that I needed to take a hard look at how my bike was interfacing with the road. Were my tires the problem? Or was it the tubes inside of them? Had I set them up correctly with the ideal air pressure? I did not have the experience to be sure about this, so I brought one of my wheels to a local repair shop. I wanted to ask an expert. And not just someone who wished to sell me a new bike, but rather someone who was inclined to help me get my bike back on the road and know how to maintain it long-term, with quality parts. As it turned out, the tubes I was using were a weak link, and had an extraordinary failure rate. Maybe that 6-pack of cheap tubes from eBay wasn't such a good value, after all.
The wheel rim tape was likewise not in good shape and had caused one of my flats; I found this puncture facing the inside of the wheel, rather than the road. The famous quote from the 1979 horror classic When a Stranger Calls comes to mind: "We've traced the call - it's coming from inside the house!"
Learning from my (many) mistakes on this bike has been humbling, especially when the problems were traced back to me. But throughout this adventure I've learned how to ramp up my security and confidence on the road, as well as increase my response capabilities when something goes wrong.
This process was extremely gratifying but I wouldn't want to go through the same thing in the cyber world - the stakes are far too high. SolCyber has decades of experience bringing cybersecurity to Fortune 500 companies and now we're able to bring that same high standard for security to all companies.
Getting up to speed
Just like that bike shop evaluated my setup and observed weaknesses, a modern MSSP can provide organizations with an unbiased look at their security posture, and harden it. SolCyber provides a curated stack of leading technologies that accounts for every stage of the cyber kill chain and monitors it closely. Our customers know that we've not only selected high quality parts for the job, but that we've expertly configured them and in such a way that business operations don't need to be slowed down or gated by clunky traditional vendor services.
Whether your business is just getting out on the road for the first time, or if you're looking to expand and travel farther to exciting new destinations, SolCyber can help strengthen your cybersecurity posture and give you peace of mind to enjoy the ride.
For more information on how SolCyber can help or if you'd just like to leave a comment about your most hairy biking experience, contact us!